Giving
Support the Future of Neurological Surgery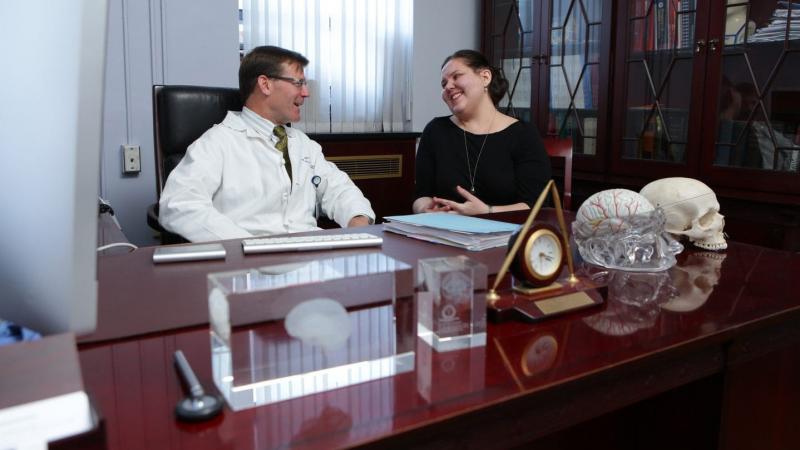 Columbia has a long-standing tradition of delivering the best neurological surgery care available. Each day, our neurosurgeons and scientists work together to address the most challenging medical questions: how to treat, eventually cure, and prevent the devastating disorders of the neurological system. We are driven by the needs of our patients and the promise of discovery.
Our many landmark contributions result from novel ideas funded through the generosity of visionary philanthropists. With the generous support of good friends, loyal alumni, and grateful patients, our neurosurgeons' future discoveries can be achieved through pursuing new ideas that push the limits of current knowledge and expand the boundaries of our ability to treat and cure.
Thank you for supporting the Department of Neurological Surgery.
Together, we can save lives.
Donate By Check
Donations can also be made payable to "Trustees of Columbia University" with "Neurological Surgery" in the memo and sent to:
Matthew Reals
Senior Director of Development
Vagelos Physicians & Surgeons
Columbia University
Office of Development
516 West 168th Street, 3rd Floor
New York, NY 10032
Tel: (212) 304-7203