Why Choose Us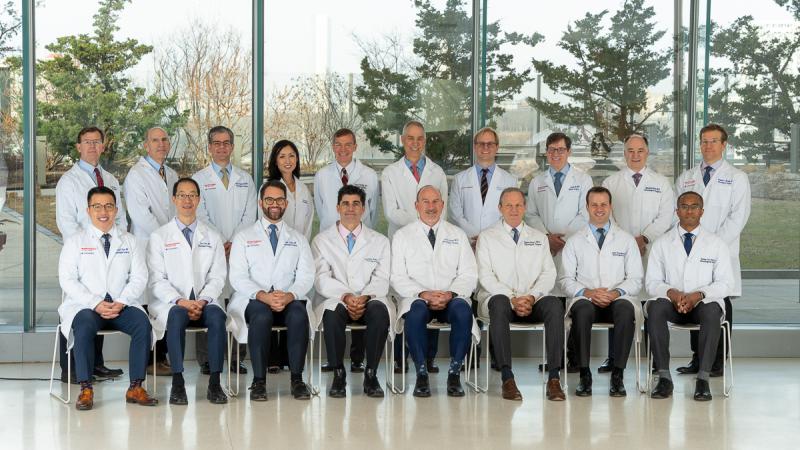 Outstanding Patient Care From an Exceptional, Multidisciplinary Team
More than 20 surgical specialists and subspecialists, a dedicated nursing team for neurosurgery patients, labs performing cutting-edge research, and Columbia University Irving Medical Center/NewYork-Presbyterian Hospital's world-class facilities combine to deliver outstanding care, making clear communication about complicated conditions a priority so that patients and their families are equipped to make wise decisions during critical times.
Unparalleled Technical Expertise
The size of our department enables individual surgeons to focus on their diverse specialties, offering patients extraordinary technical expertise in fields as diverse as aneurysm, pediatric epilepsy, and spinal tumors. As a group, our surgeons are leaders in their fields. Many are continually publishing articles in their specialties and performing research that explores new approaches for treating neurological conditions.
Conservative Treatment Philosophy
We are committed to providing patients with the best, proven approaches for addressing their neurological conditions. As a professional academic practice, we are routinely engaged in clinical research that pushes the envelope. However, our treatment philosophy is essentially conservative: Surgery is not always the right solution and our cutting-edge treatments may be minimally invasive or noninvasive. We work with each patient to determine what is best for each individual case.
Better Outcomes
Studies have consistently shown that high-volume hospitals deliver better outcomes for surgical patients. The degree of specialization of our surgeons, who perform high volumes of procedures in their areas of expertise, helps secure those better outcomes. In addition, our dedicated nursing team coordinates exemplary pre-op education and post-op care, often resulting in quicker-than-expected recovery times.
Cutting-Edge Therapies
Our academic setting provides patients with access to the cutting-edge therapies being performed at multiple department labs. Patients may have the opportunity to participate in clinical studies and learn how new developments in medicine and technology may apply to their conditions.
World-Class Hospital Facilities
Columbia University Irving Medical Center, part of NewYork-Presbyterian Hospital, has long been recognized as one of the top hospitals in the U.S. by U.S. News & World Report. For neurosurgery in particular, CUIMC offers an 18-bed neuro ICU unit, dedicated nursing staff, anesthesiologists, and radiologists, all focused on addressing the unique needs of patients with neurological conditions. At the associated top-rated Columbia University Irving Medical Center/Morgan Stanley Children's Hospital of NewYork-Presbyterian, our young patients receive top-notch care in a compassionate environment tailored to their unique developmental and emotional needs.