Adult Hydrocephalus and Cerebrospinal Fluid (CSF) Disorders
Make an Appointment
Our team of dedicated access representatives is here to help you make an appointment with the specialists that you need.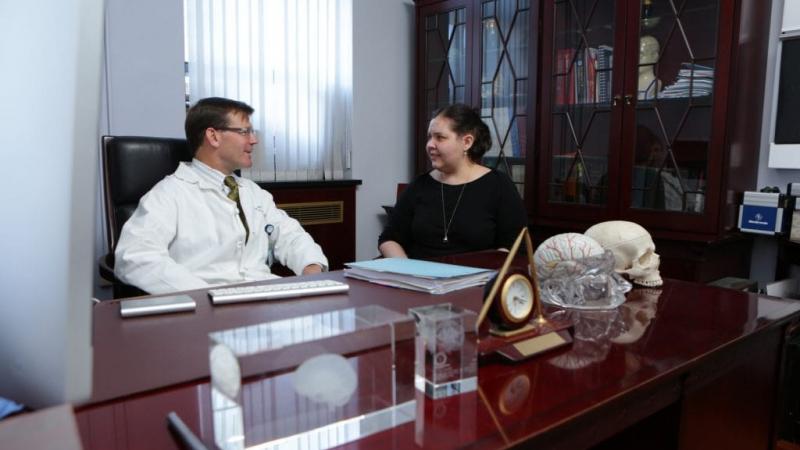 If you need treatment for hydrocephalus as a primary condition, you want to be confident that you're getting the most reliable results. You want to partner with a care team that uses the latest techniques. You want your doctor to be a specialist that can determine the right treatment for you.
Columbia Expertise at Your Service
Our adult hydrocephalus experts are among the most experienced and knowledgeable in the world. We evaluate and treat hundreds of patients annually. Our neurosurgeons use the latest surgical techniques to treat hydrocephalus, resulting in the best possible outcomes.
The Latest and Most Advanced Treatments
Hydrocephalus occurs when cerebrospinal fluid (CSF) is overproduced, and is usually the result of another primary disease or condition, such as a brain tumor. Hydrocephalus is typically a secondary condition—once the primary condition or disease is treated, hydrocephalus typically goes away, too. 
However, if hydrocephalus does not resolve after a primary condition or disease is treated, you may need surgical treatment for the hydrocephalus itself. Selecting the correct treatment option is essential for obtaining the best outcomes. For example, while many patients undergo ventricular shunt surgery, other treatments like endoscopic third ventriculostomy may be a better choice.
Your Own Team of Hydrocephalus Surgical Experts
Our team's vast experience with resolving hydrocephalus allows us to select the right treatment for you. We'll work with you to develop a personalized plan and make sure you understand your treatment and recovery—every step of the way.
What to Expect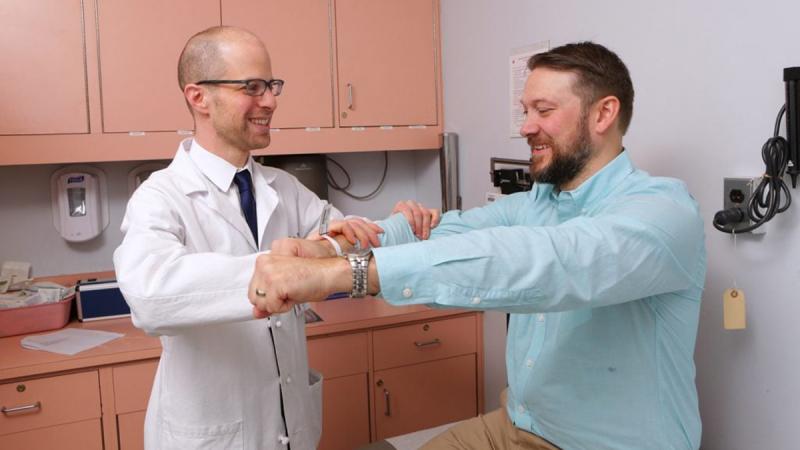 Our goal is to provide all patients with exceptional care, including taking uncertainty out of the process as much as possible.
Get More Information