Telehealth Services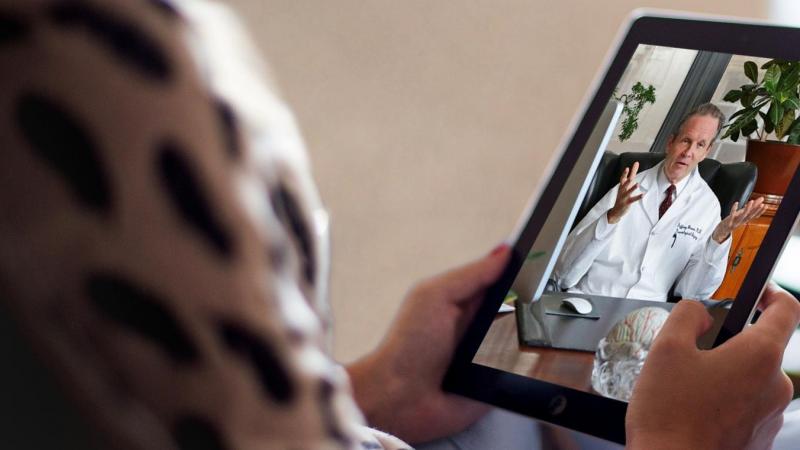 Columbia Neurosurgery offers appointments via video or phone call for current and new patients. Video visits and phone calls allow patients to connect in real-time with one of our neurosurgeons without leaving their homes. Patients can use a smartphone or tablet. All virtual connections are secure and HIPAA compliant. Please note that insurance coverage for telehealth visits varies by state.
Virtual visits are convenient for you and can help keep you safe. Your doctor will be able to see you and give you the same level of expert care that you would have in an office visit. There are some visits, however, including therapies, minor procedures, and more that may still require you to come in person. You should check with your doctor about what is the best appointment type for you. 
Schedule a Virtual Visit
You can also contact us at 212-305-7950 or find a doctor by specialty.
Video Visit Instructions
Download the MyChart app (Apple Store | Google Play) and Zoom Cloud Meetings app (Apple Store | Google Play) on your mobile device OR sign into the Connect portal on your computer's internet browser.
If you are using the MyChart app, search for "Columbia University Irving Medical Center," and select it as your primary institution.
Step 1: One in the the MyChart app or Connect portal, log into your account and click on Appointments
Step 2: Select eCheck-In on the appropriate Video Visit appointment
Step 3: Complete all check-in steps and Review & Sign all documents and forms (including Video Visit Consent), then select Continue
Step 4: Click Launch Meeting and Open to launch Zoom and enter the "Waiting Room" *

* If prompted, Allow Microphone & Camera Access to enter the meeting
Technical Support Hotline: 646-962-4200

If you are having issues with your MyChart password or user ID, or if you are having trouble entering the video visit after going through steps 1 and 2, please contact the Epic Telehealth technical support hotline.