Columbia Neurosurgery Ranks #1 in New York and #2 in the Nation on U.S. News
This year, U.S. News and World Report Best Hospitals rankings again carefully combed through the stats of nearly 5,000 hospitals and 15 adult specialty areas and came up with a list of the country's best hospitals.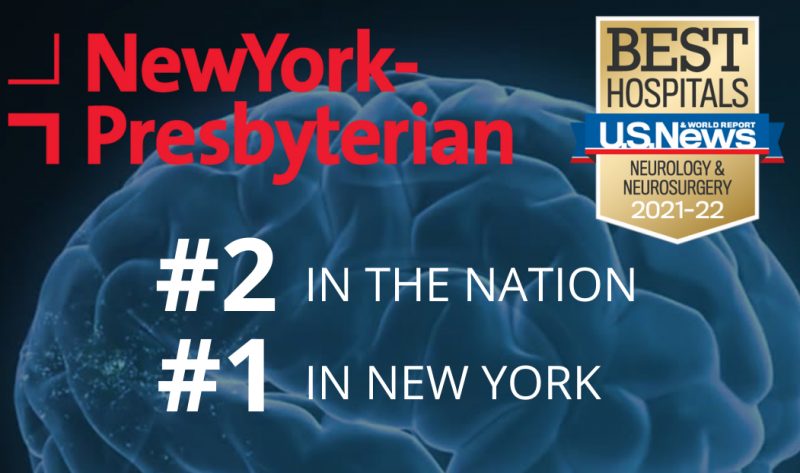 We are also extremely proud to announce that our Neurology and Neurosurgery program at Columbia University Irving Medical Center along with our colleagues at Weill Cornell Medicine, ranks #2 in the nation. Further, our program is ranked #1 in New York and #1 on the East Coast.
Congratulations everybody for helping to make our department one of the best in the nation!