Please Welcome Dr. Gordon Baltuch!
We would like to introduce Dr. Gordon H. Baltuch to the Department of Neurological Surgery as Co-Chief of the Division of Functional Neurosurgery and Professor of Neurosurgery at Columbia University Vagelos College of Physicians and Surgeons and CUIMC/NYP.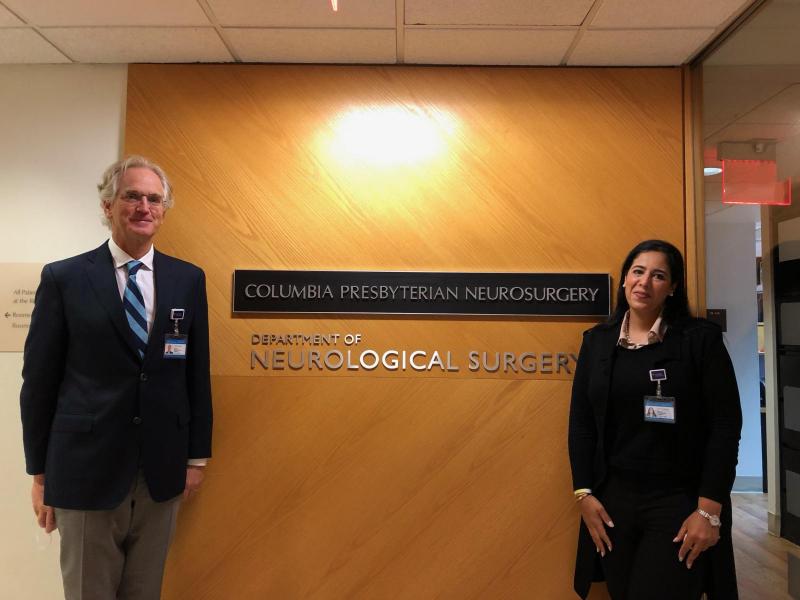 Dr. Baltuch specializes in the surgical treatment of movement disorders and was previously Director of the Penn Center for Functional and Restorative Neurosurgery and Professor of Neurosurgery at the University of Pennsylvania Perelman School of Medicine, where he had been a faculty member since 1996. 
After training in Montreal, Switzerland, and France, Dr. Baltuch moved to Penn to develop one of the first deep brain stimulation (DBS) programs in the US. Dr. Baltuch has treated more than 1,600 patients using DBS to reduce tremor and motor symptoms in people with Parkinson's disease and other movement disorders, making him one of the most experienced neurosurgeons in functional neurosurgery. He has also pioneered the use of technology for epilepsy, depression, and Alzheimer's disease.
More recently, Dr. Baltuch has become a pioneer in the use of focused ultrasound, a nonsurgical procedure approved in 2016 to treat essential tremors. Since 2017, he has successfully performed hundreds of these procedures and has developed Penn's focused ultrasound program into one of the largest such practices in the country.
Dr. Baltuch will lead the Functional Neurosurgery Division with Guy McKhann, MD, and will work closely with colleagues in the Department of Neurology's Division of Movement Disorders, led by Serge Przedborski, MD, PhD, to provide state-of-the-art neurosurgical treatments to patients with disabling neurological disorders.
Related News: Columbia Recruits Expert in Essential Tremor, Parkinson's as Co-Chief of Functional Neurosurgery