Cerebrovascular Center
Make an Appointment
Our team of dedicated access representatives is here to help you make an appointment with the specialists that you need.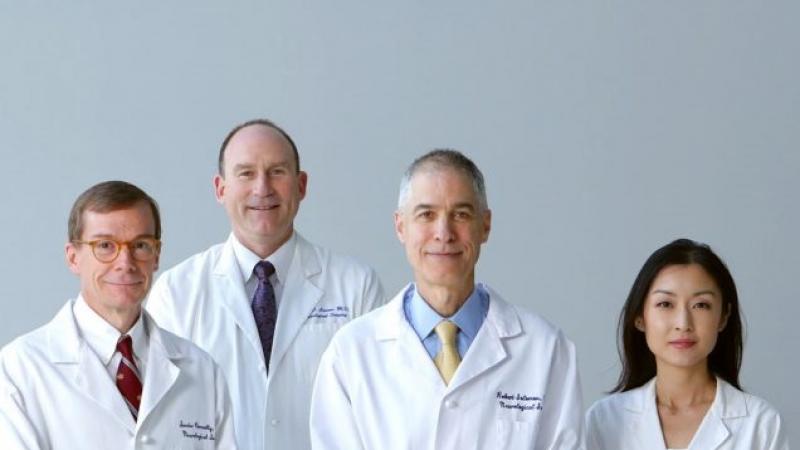 At Columbia's Cerebrovascular Neurosurgery Center, our team of surgeons and radiologists are specialized in brain aneurysm, AVM, acute stroke, cerebral bypass surgery, and carotid surgery, study blood vessel disorders of the brain and spine.
Through our study, state-of-the-art microsurgical and endovascular techniques are used to treat hemorrhagic stroke, caused by bleeding aneurysms and arteriovenous malformations (AVMs).
We research and use stroke prevention to treat the vascular disease before neurological damage has occurred. We study and implement revascularization of carotid stenosis, blood vessel narrowing due to atherosclerosis, using endarterectomy or stent-angioplasty to prevent loss of brain blood flow to prevent ischemic stroke. Also, we study the blocking or removal of aneurysms, AVMs, or dural arteriovenous fistulas to prevent life-threatening bleeding.
Studies consistently demonstrate that experienced surgeons and interventional radiologists at neuroscience centers of excellence achieve the best possible patient outcomes.