Pediatric Brain Tumor Lab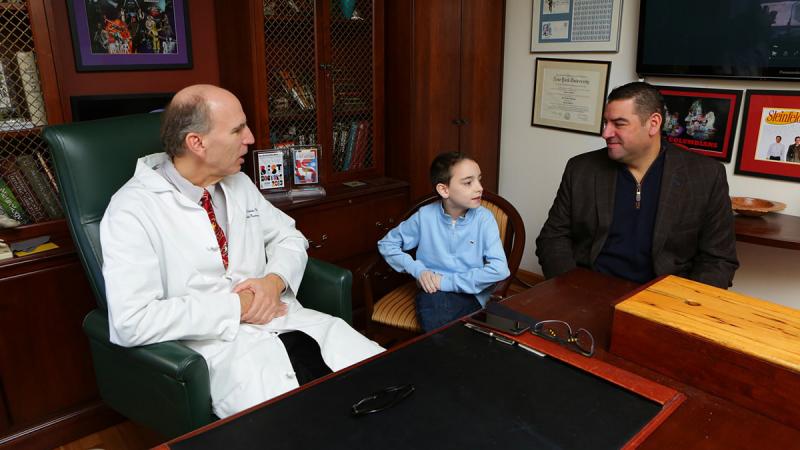 The Pediatric Neurosurgery program at Columbia University is actively involved in basic and translational research of brain tumors in children and adolescents. In conjunction with the Bartoli Brain Tumor Research Laboratory, the team is investigating how the immune system interacts with childhood brain tumors. Primary brain tumors are the most common solid cancer among children. Unfortunately, many young children cannot be treated with standard therapies (radiation or chemotherapy) because of significant adverse effects on the developing central nervous system. Accordingly, we believe that the discovery and use of an appropriate immunotherapeutic strategy for malignant pediatric brain tumors, in conjunction with current chemotherapies, could significantly improve the current treatment of this disease. Recent data have demonstrated that cells of the immune system (including T cells, B cells, and monocytes/macrophages) frequently infiltrate pediatric brain tumors, suggesting that immunity could impact tumor survival.
Our research efforts have focused primarily on medulloblastomas and malignant gliomas, two of the most common malignant pediatric brain tumors. Our work with medulloblastomas has suggested that these tumors avoid immune attack by up-regulation of non-functional "decoy" receptors against death receptor ligands and cytokines that would lead to growth arrest or killing. Therefore, we are seeking a better understanding of the role of these receptors in the malignancy and survival of pediatric MEDs, which may lead to novel immunotherapeutic strategies.
In studies with malignant gliomas, we have discovered that these tumor cells have the ability to turn off monocytes and microglia, which are the most prevalent immune cell in these tumors. By inactivating monocytes and microglia, malignant gliomas essentially cripple the immune system's efforts to destroy the tumor. We are currently in the process of conducting studies to identify the gene or gene pathways responsible for this immunosupression, with hopes of reversing this deficit and restoring a functional immune system.