First Appointment
Make an Appointment
Our team of dedicated access representatives is here to help you make an appointment with the specialists that you need.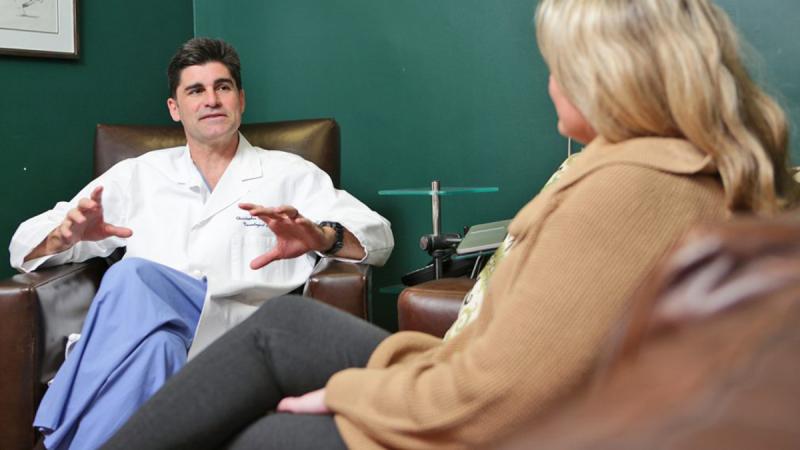 Making an appointment is simple. You may request an appointment online or call our main office directly at 212-305-7950. For online requests, one of our patient care coordinators will be in touch immediately after reviewing your submitted information.
Once you receive a call back, our patient care coordinator may ask you to upload or mail us your most recent images or scans and a copy of your insurance card so we can better assess your condition prior to scheduling an appointment with one of our doctors. Please be prepared to provide these items.
Note: Images and scans must have been completed within the last six months. If yours are older than that, please have your primary or referring physician repeat the study. Otherwise, we may not be able to complete the evaluation necessary for scheduling an appointment. 
To upload your images or scans, please log in to your Connect Patient Portal and follow the steps.
To mail your images to your specific doctor, please make sure to include your first name, last name, and primary contact information.
In most cases, the medical staff will review your information within two to three business days of receiving your complete information (including medical history, films, etc.).
If your case is urgent and you need to see one of our neurosurgeons immediately, please call our office directly at 212-305-7950.
Preparing For Your First Appointment
When your appointment is scheduled, please download and fill out the patient forms required by your doctor and bring them with you to your first appointment. If you prefer to receive these forms in the mail, please call your doctor's office.
Please make sure to bring all of your insurance ID cards, any X-rays, MRI images, and/or other imaging tests with you on the day of the appointment.
Learn More Information About Insurance at Columbia Neurosurgery
Your First Visit
Please arrive 15 minutes prior to your appointment time to check-in. We sincerely value your time and will make every effort to see you at your scheduled appointment time.
As soon as you enter the Neurological Institute, you will be greeted by a security guard who will direct you to the elevators. Please take the elevator to the 4th floor. (Note: You do not need to check in on the 1st floor.)
For Pediatric Neurosurgery and Spine appointments, please take the elevator to the 5th floor.
After Your Appointment
ColumbiaDoctors has a patient portal, Connect Patient Portal, where you can access your records online. In order to do so, you will first need to register by following the prompts on the page.
If you have any further questions or concerns, please contact our office at 212-305-7950.